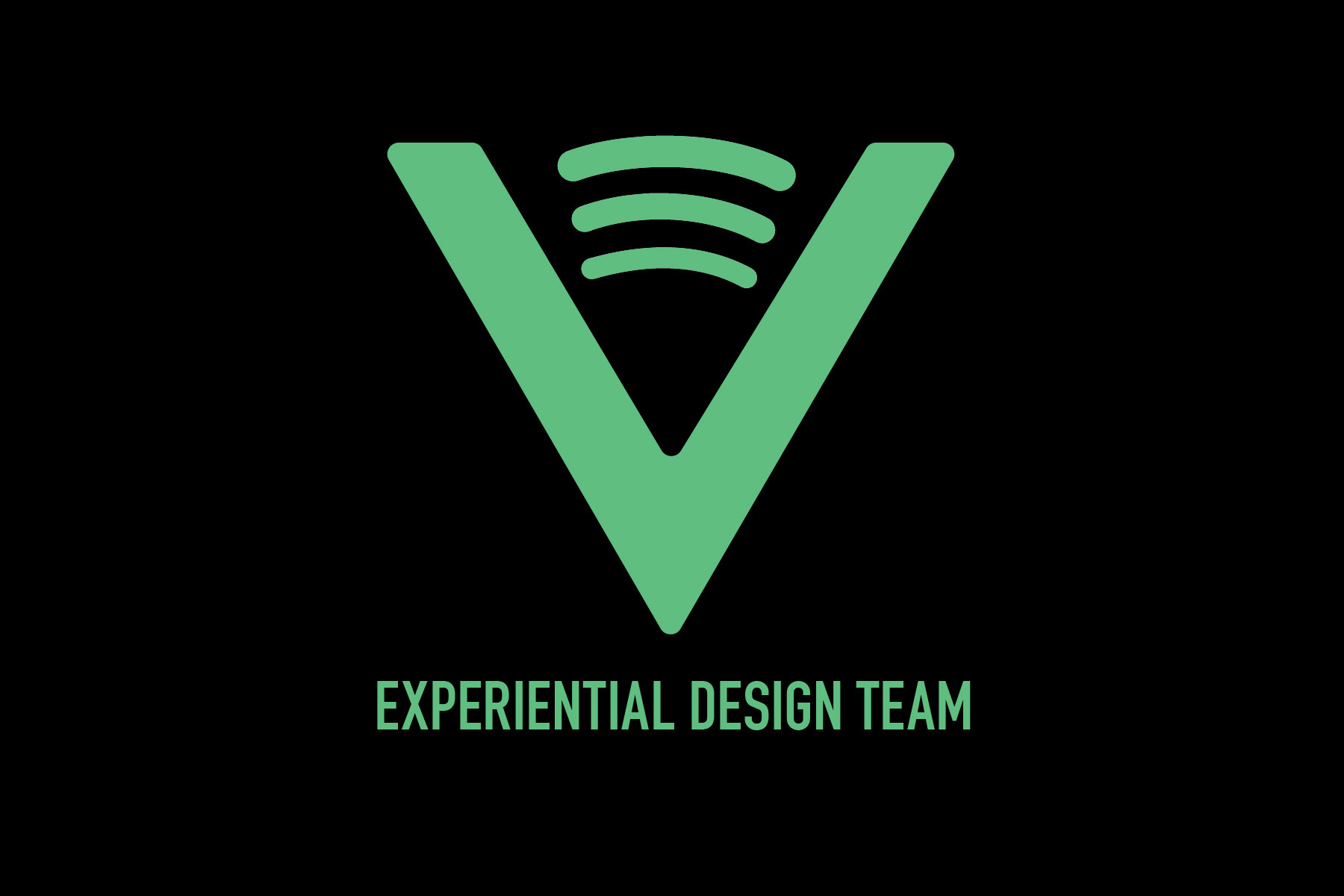 Our Experiential Design team interviewed 20 young adults within our target demographic. We found that 16-21 year olds in the Bay Area are ready to ditch their driving privelages (if they have not already) in favor of enhanced feelings of freedom, connection, and self-expression. They have weekday routines (school, sports, etc) with weekend freedom. During this transitional age, they are old enough for responsibilities yet young enough to be wild.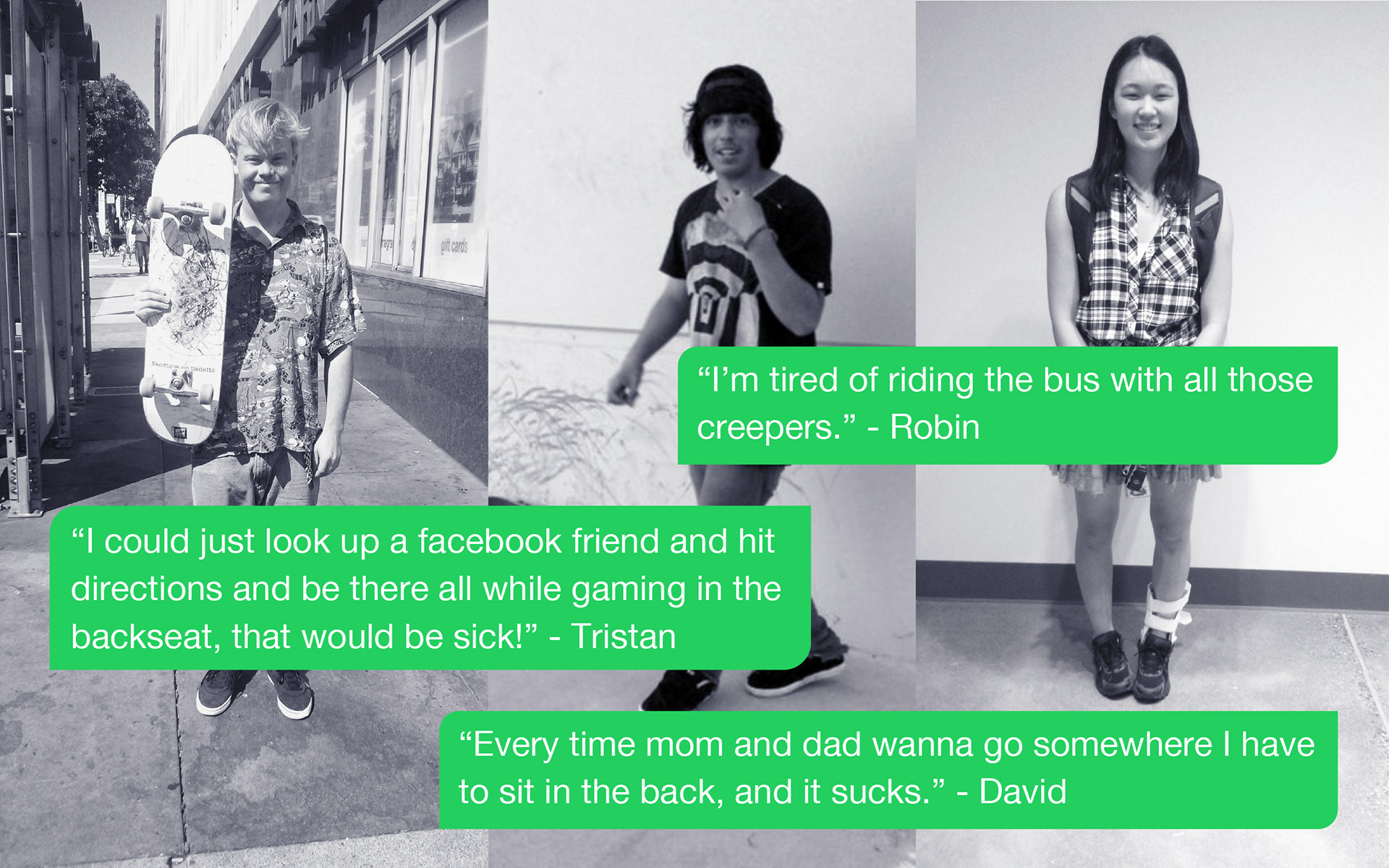 Spotify VROOM distances itself as the most socially-focused rideshare service, while balancing the line between freedom and structure. It does so by seamlessly connecting friends (both in-person and through social media and music platforms) while meeting reliability needs of students and parents.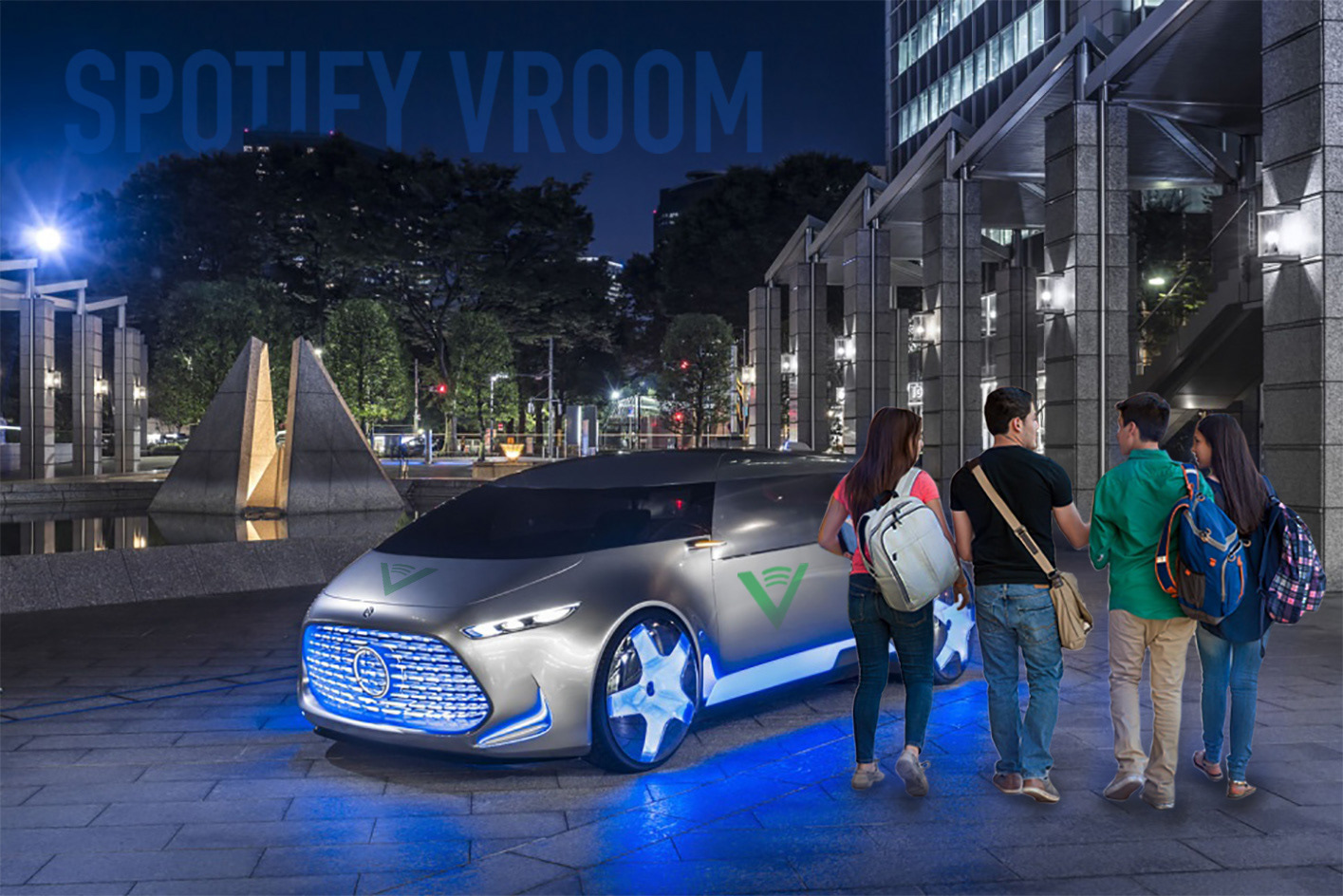 Spotify VROOM requires the use of their own mobile application. A signature experience of the service is the ability to choose your own "VROOM Track", which is the equivalent of a stadium walk-up track. Select your track before entering the VROOM and suprise your friends with a grand entrance! Below, I have created the user interface for Vroom's mobile app, utilizing some of Spotify's existing brand elements for coherence.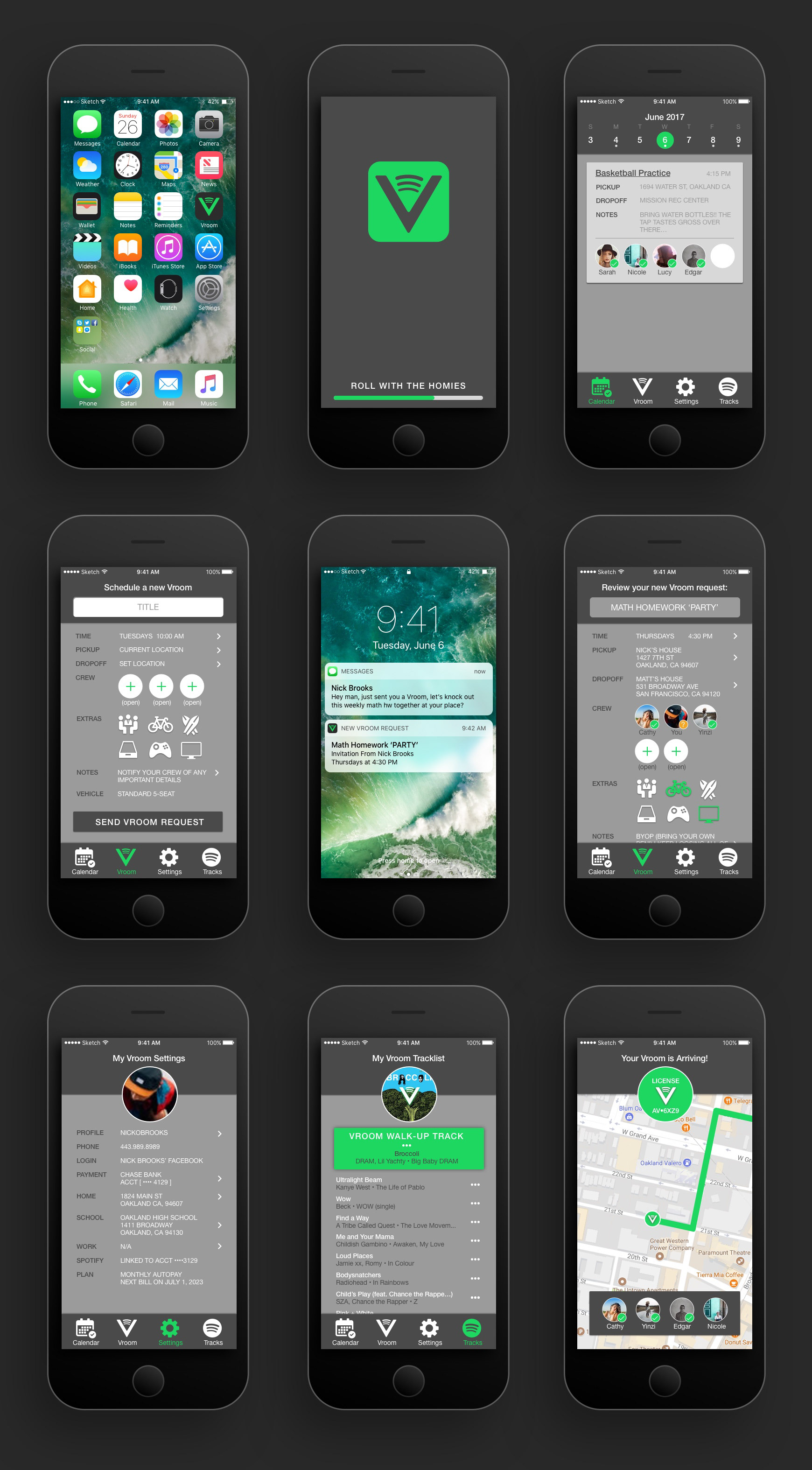 Several 'AdCept' mockups were created to capture and celebrate the core brand tenants of freedom, self-expression, and social connection.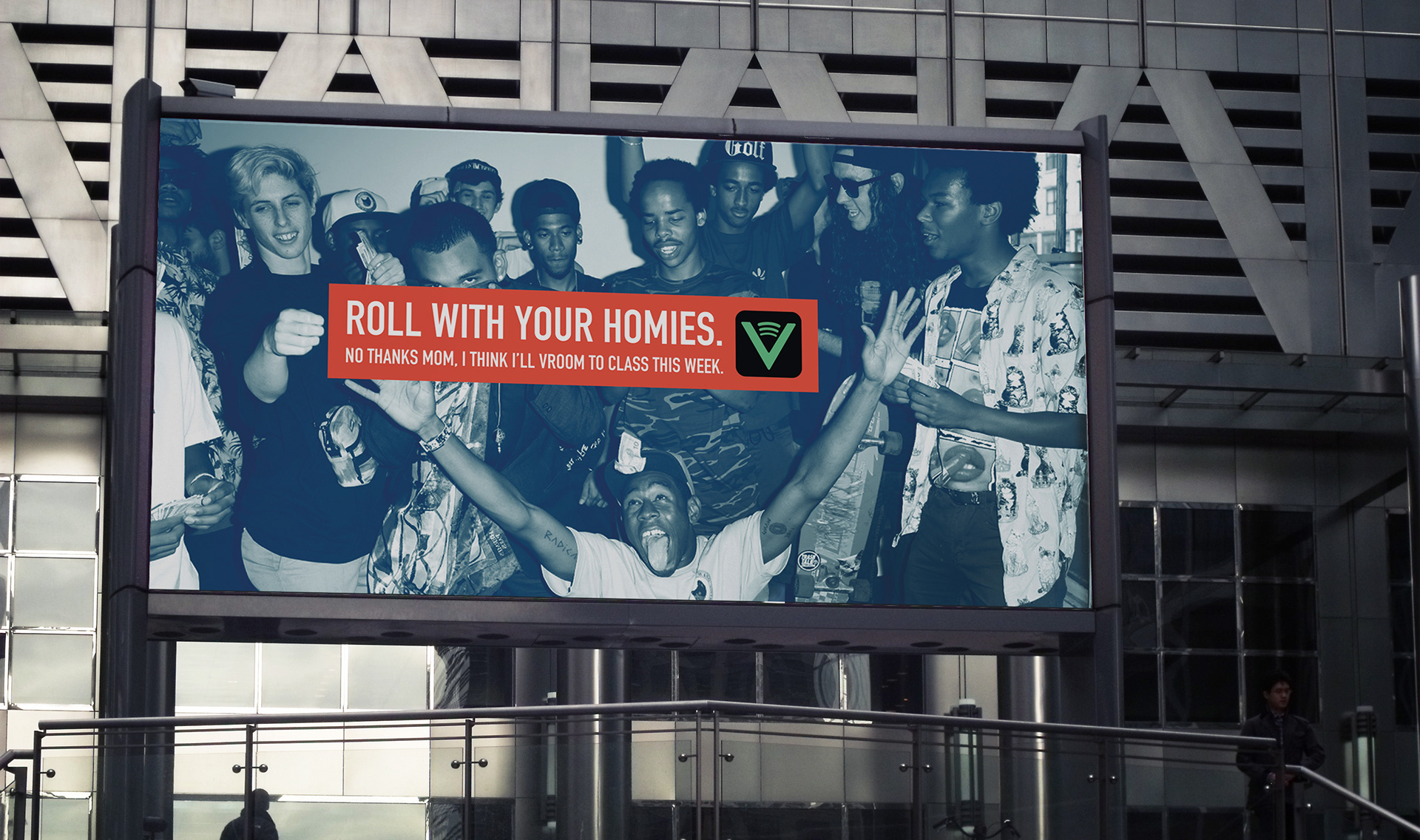 This digital mockup of the 'smart glass' that is standard inside of Vroom's fleet of vehicles, allowing seamless connection to the rider's digital world.