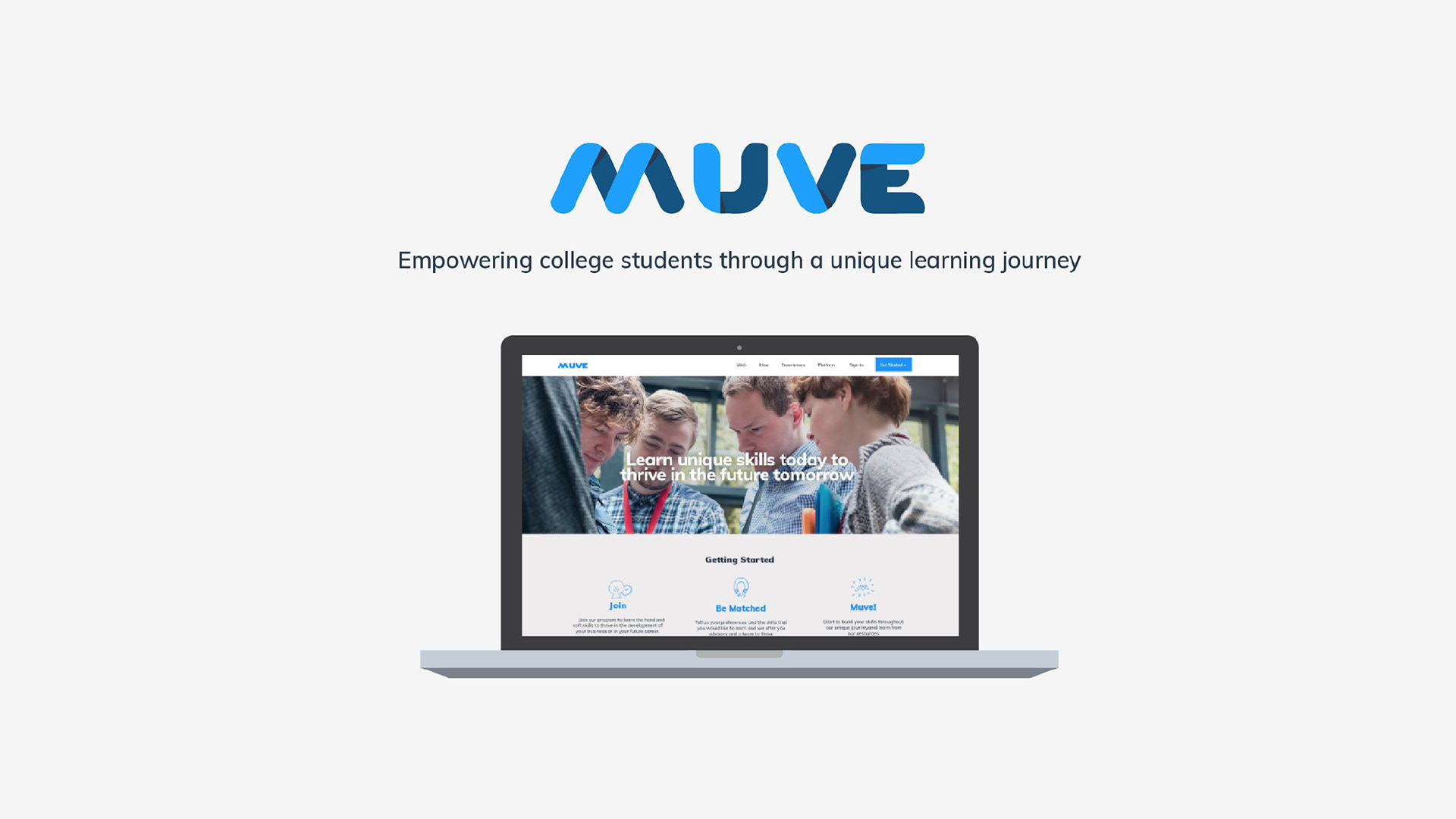 Muve exists to provide opportunity and empower college students and recent retirees through a mutually beneficial learning journey.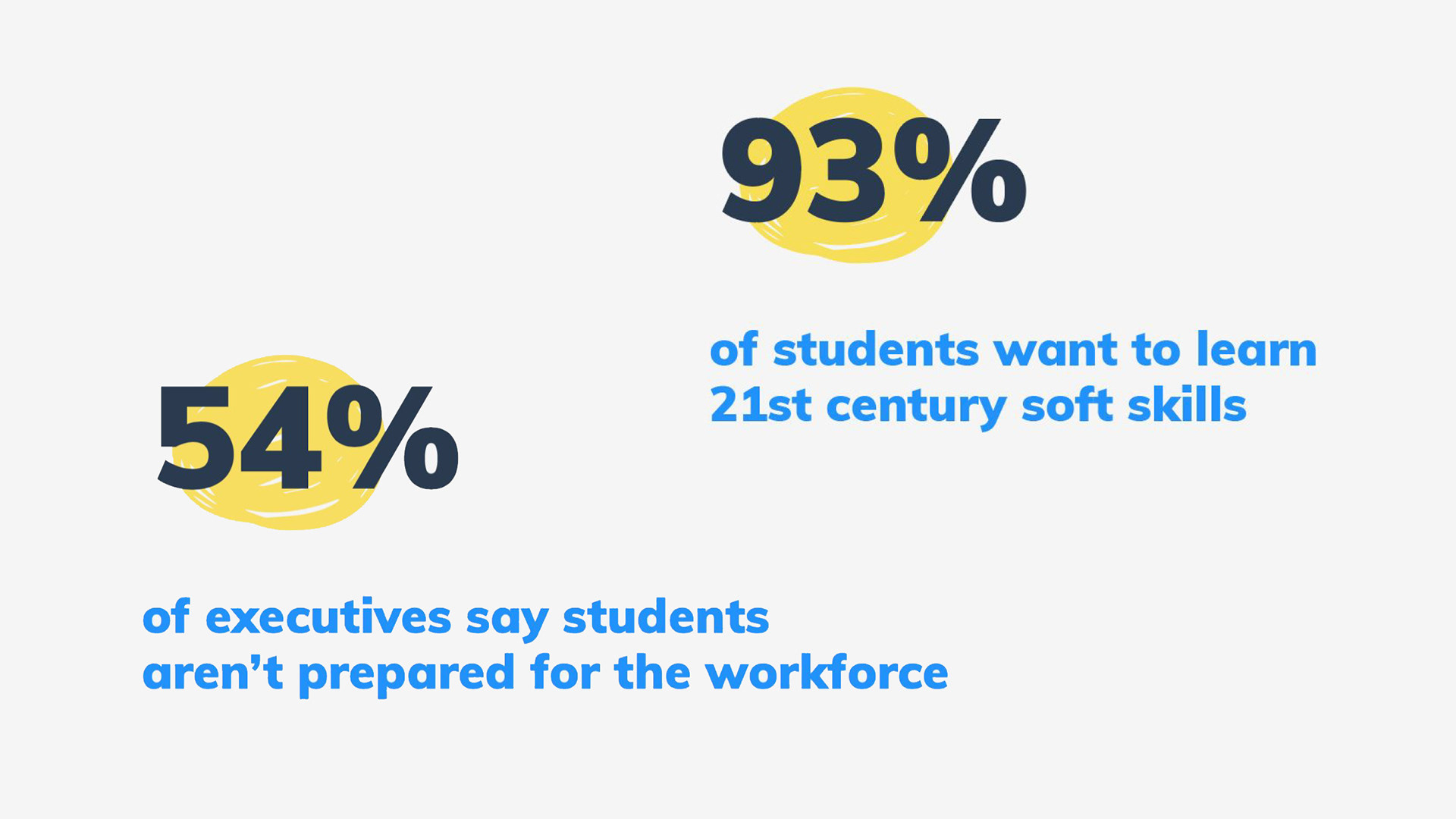 The overarching challenge that our team is addressing is the skills gap; the gap between what is being taught and what is needed to succeed in the workplace. College tuition prices continue to rise, yet students are having an increasingly hard time finding jobs after graduation. Given the frantic pace of changing technology and adaptation expected from employers, this gap seems to be widening at an alarming rate. While specific tech skills tend to be fly-by-night, the value of learning soft-skills such as adaptability, communication, and creative problem solving are more essential than ever in the modern workplace.

60% of recent retirees seek a level of part-time or flexible employment after they have 'retired' from their careers. Despite their desire to maintain employment, in addition to their deep qualifications and established trustworthiness, these retirees are often forgotten or dismissed as 'overqualified' for desirable job positions. For some retirees, this desire for continued work is rooted in financial insecurity, while for others they are simply seeking the structure and validation that comes from working with others. Ageism is at the forefront of this challenge, as well as a lack of quality positions designed for part-time or flexible employment.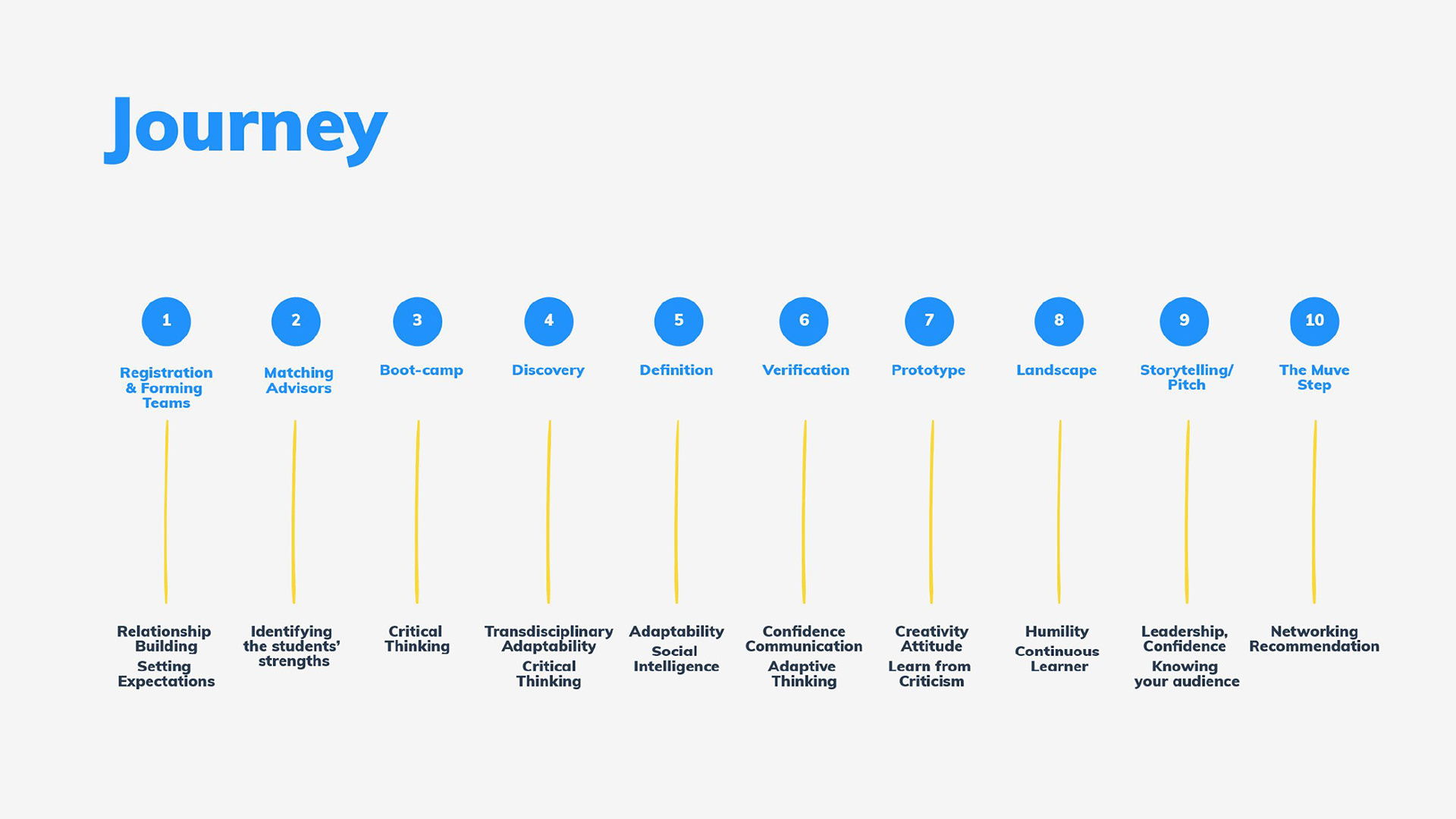 Muve empowers college students for job market readiness through a unique learning journey. At the beginning of this journey, students are paired with a small team of colleagues, tasked with addressing a community-based challenge that requires cross-disciplinary and collaborative efforts. Our online platform then connects the student teams with experienced advisors, consisting of recent retirees, and provides them with individualized resources and tools to develop their growth as they work through this challenge. Students and advisors will have the opportunity to meet in person if desired, or via online video conference calls. By employing retirees to advise students we provide a multigenerational connection that is mutually beneficial.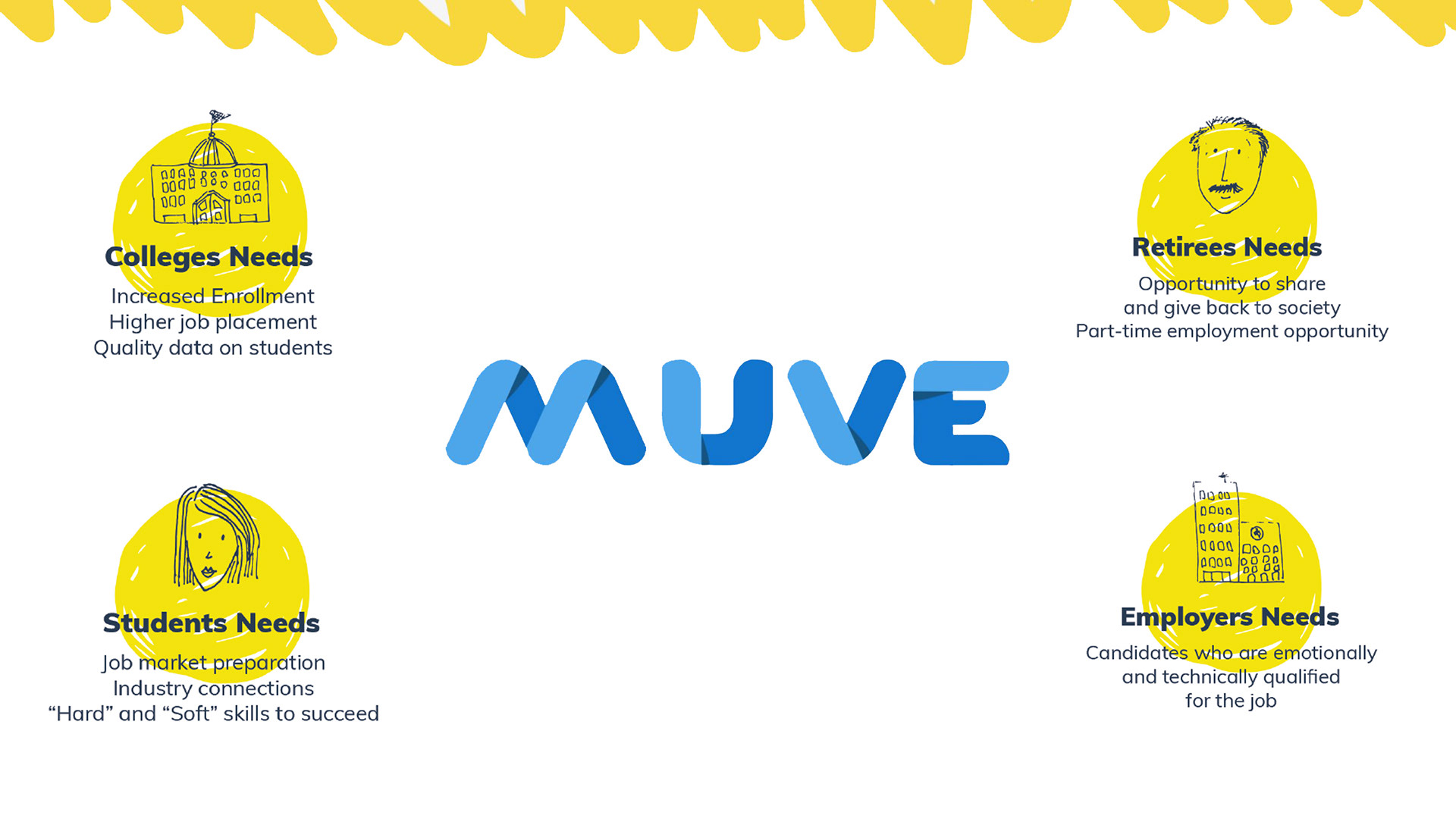 Muve's challenges may include "design a pop-up store that serves your community" or "plan a public space that activates your community". The process of going through these challenges will better prepare students for the workforce, which requires a balance of technical skills and 21st century skills such as problem solving, creativity, communication skills, and emotional intelligence. Schools who provide our service to their students will receive valuable data and insights, along with a powerful yet low-risk career development offering that will help them to stand out in the competitive education marketplace.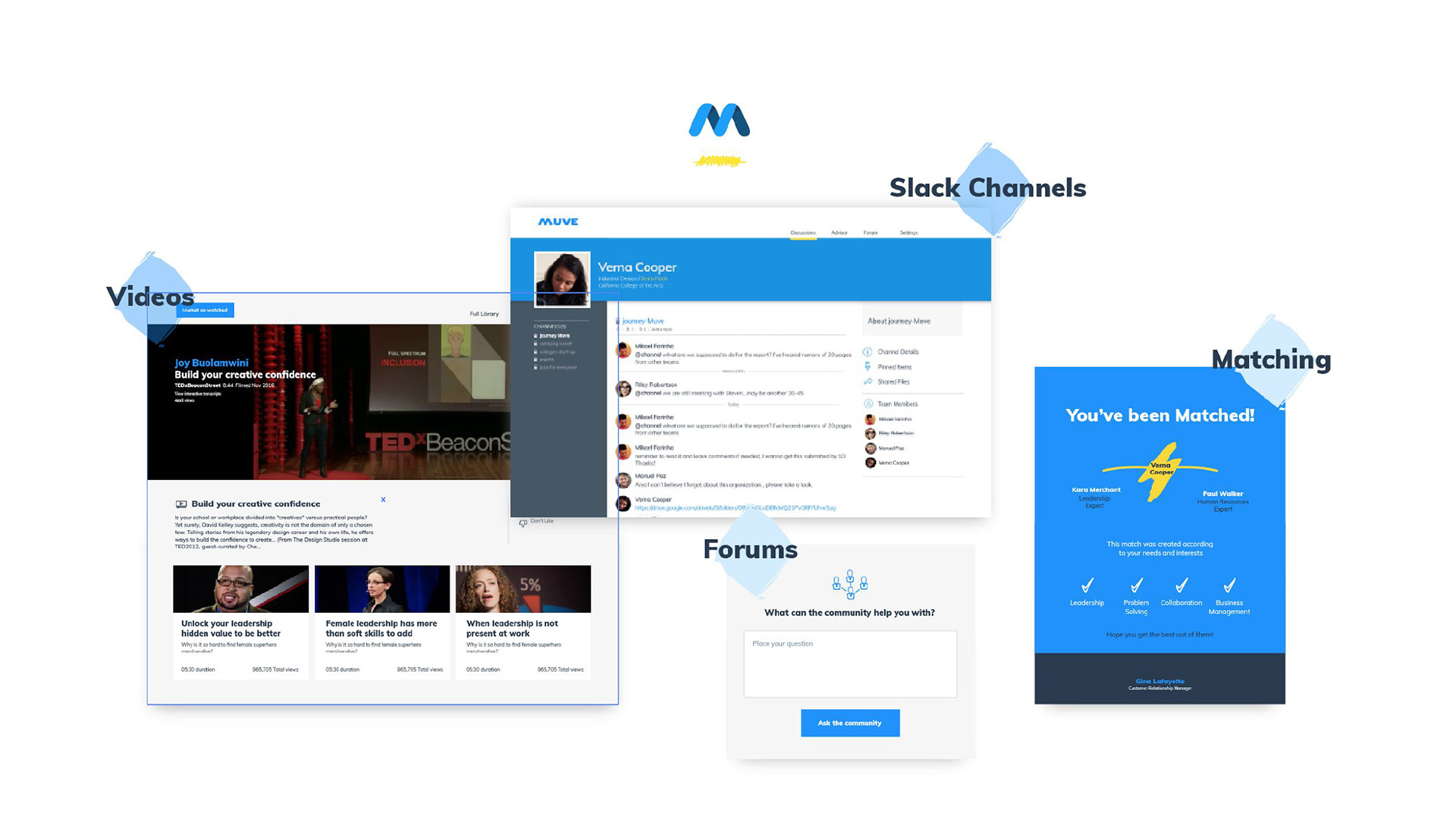 Students can communicate with their teams and the advisors through different channel integrations such as Slack and Google hangouts. They can also submit questions through the community forums and learn from curated materials such as videos and related articles.