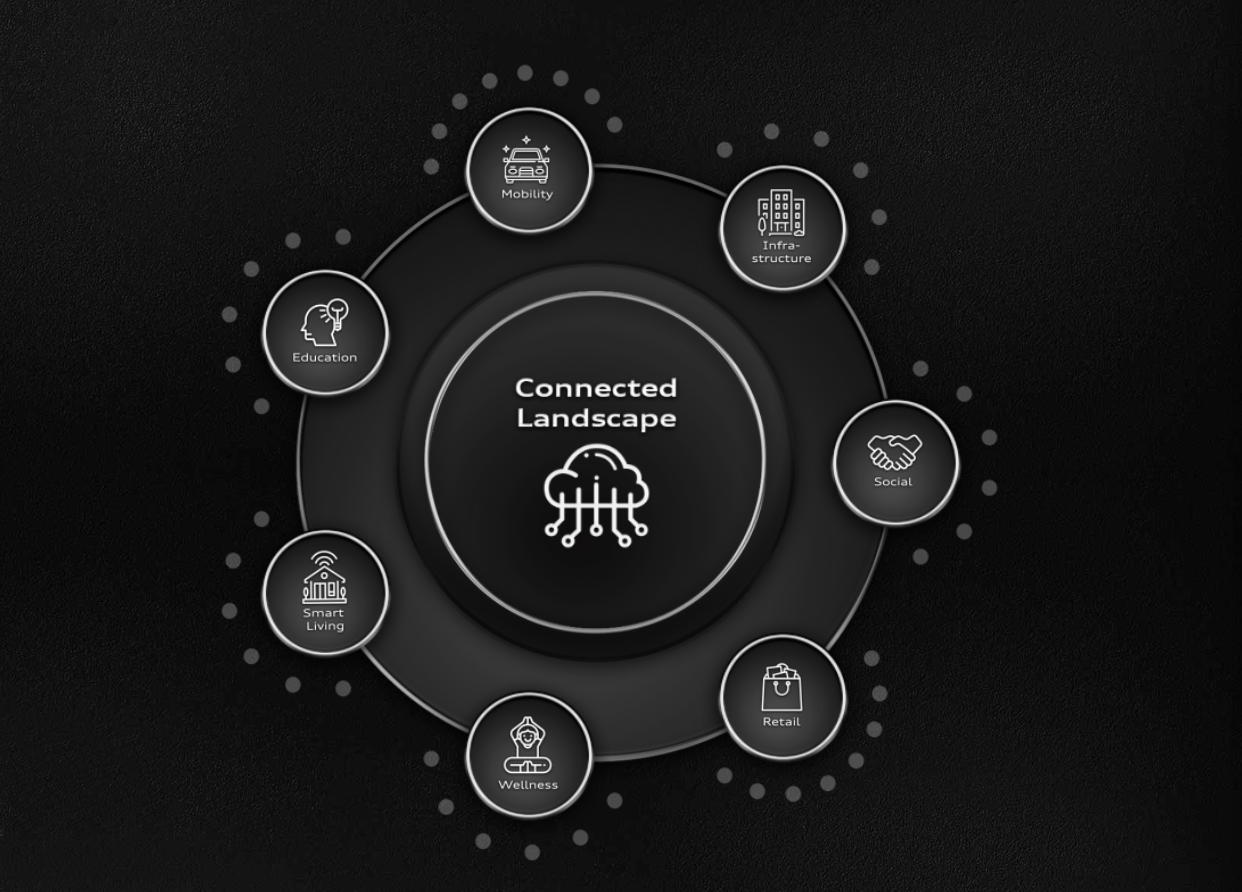 Before synthesis of the research into a more polished format, it was important to understand the breadth of existing companies and products on the market. I explored and documented over 300 different 'connected' products and services across all different categories, which then helped to define common themes and sub-categories. Many of the most inspirational and exciting products were later included in the final research visualization.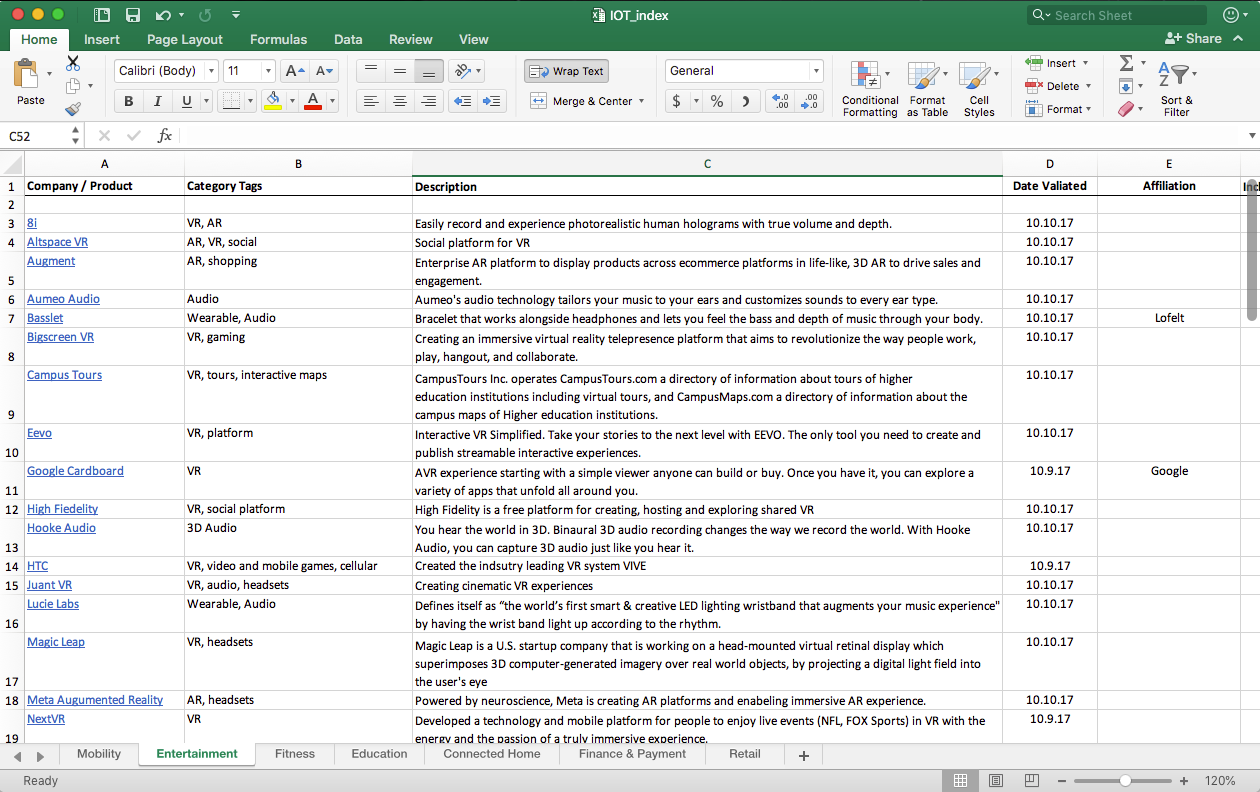 Once the seven core categories of the Connected Landscape we're agreed upon, I began to prioritize 4-6 key sub-topics per category which were of the greatest relevance.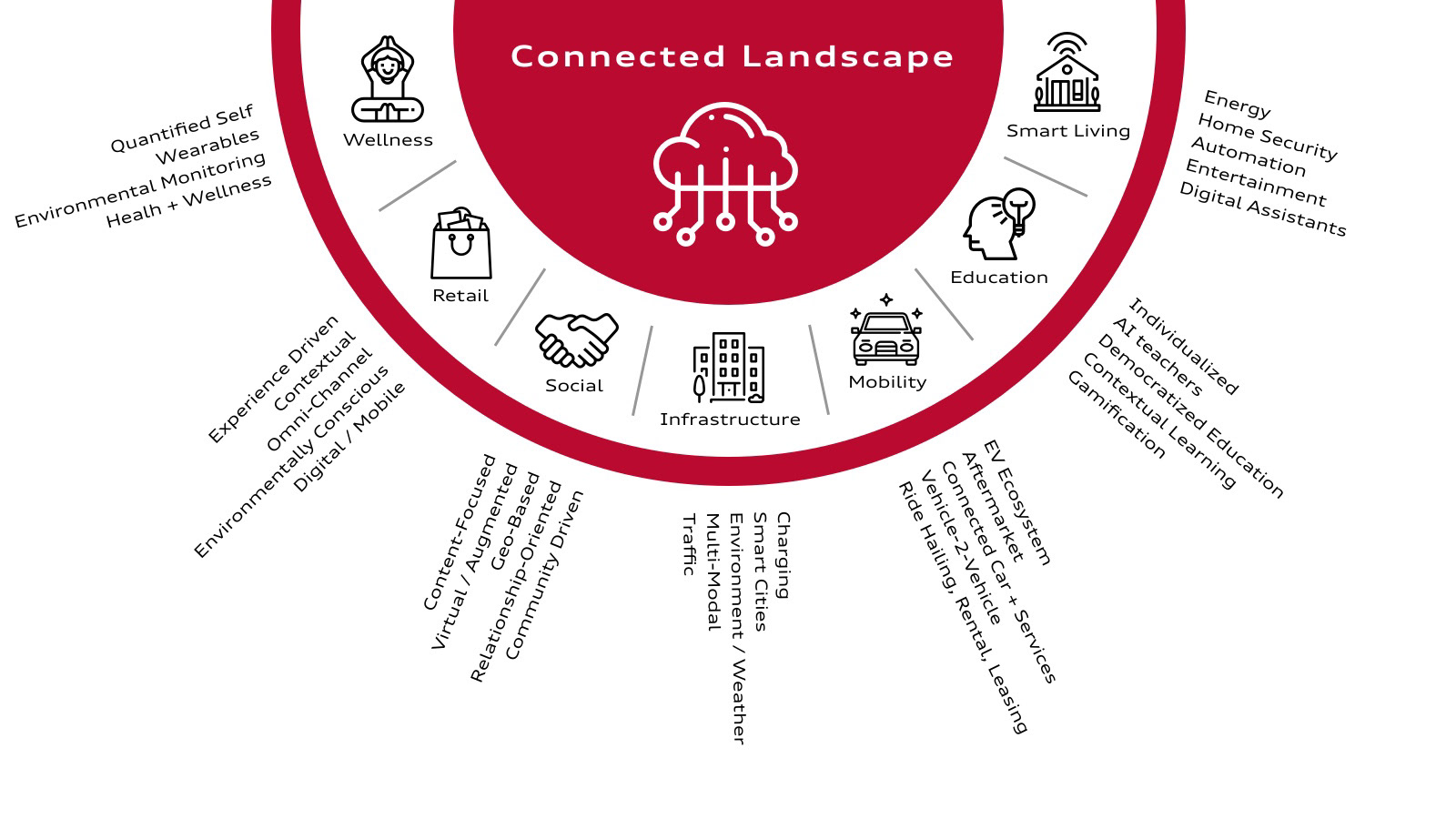 The design was refined towards a more interactive format, which enables a user to access manageable amounts of information at one time and dive deeper into topics of interest.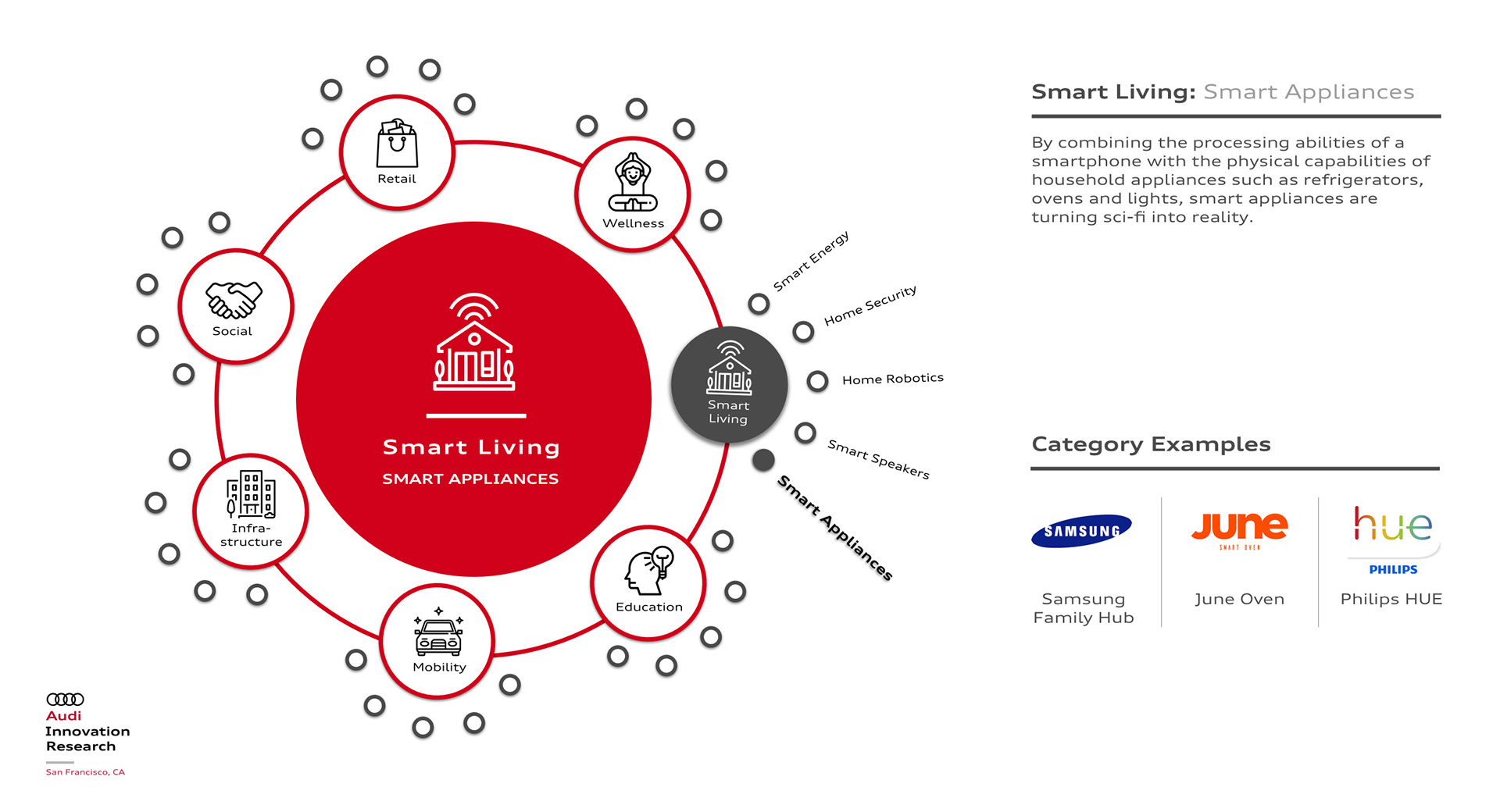 The prototype and content were handed off to a development team, who created an interactive HTML version of the research visualization. A shift towards a dark-themed UI was made during the last round to align with Audi's preferred corporate identity.