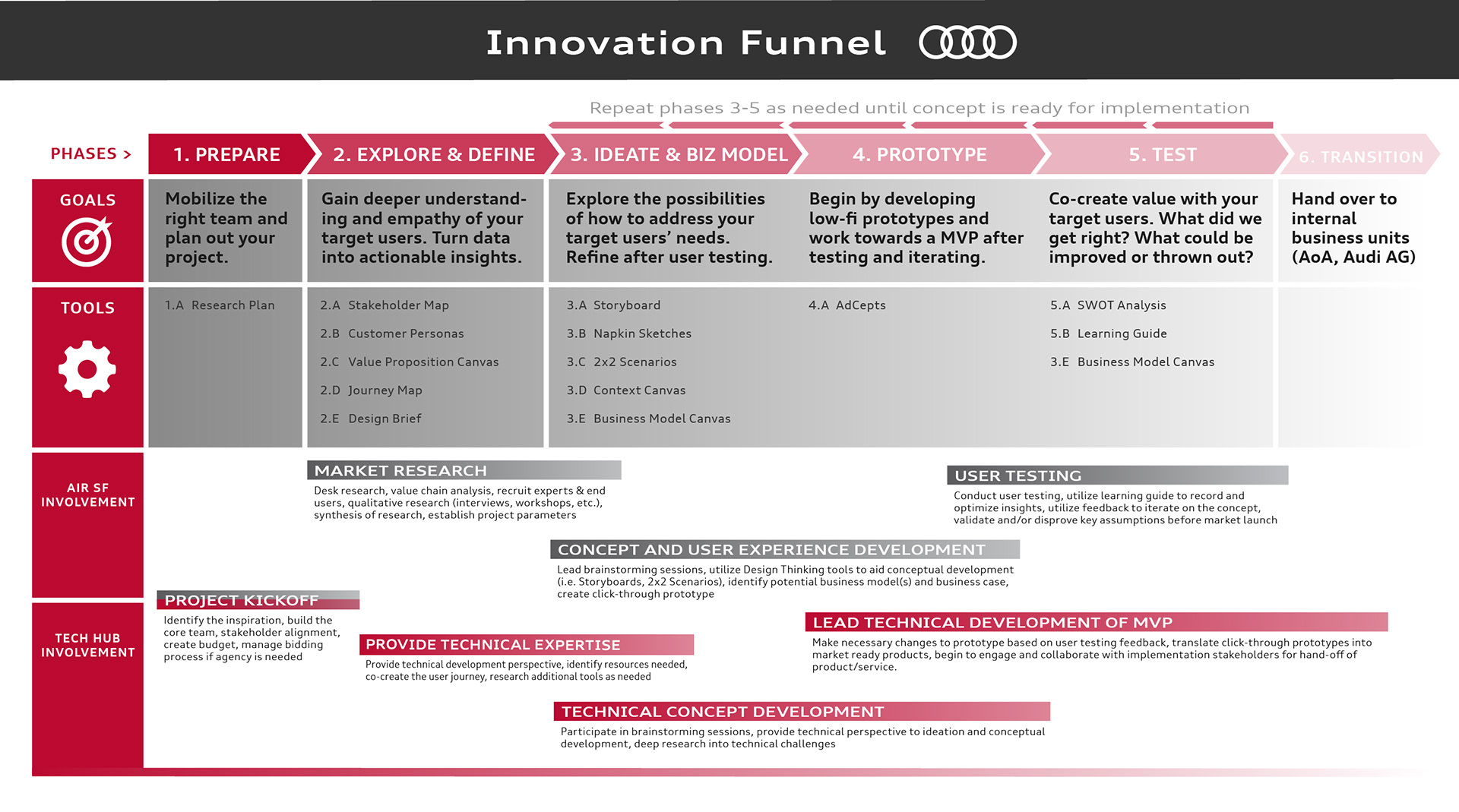 In order to help teams who may not typically be involved with the design process navigate through the ambiguity of this experience,12 different templates were included in the innovation guide which help to ground decision making and achieve the intended goal of the project at hand. All of these templates were directly inspired by existing design tools and frameworks commonly used by companies such as IDEO and Business Models Inc, however they have since been modified (both visually and in some cases content-edited) to meet the specific needs of projects at Audi.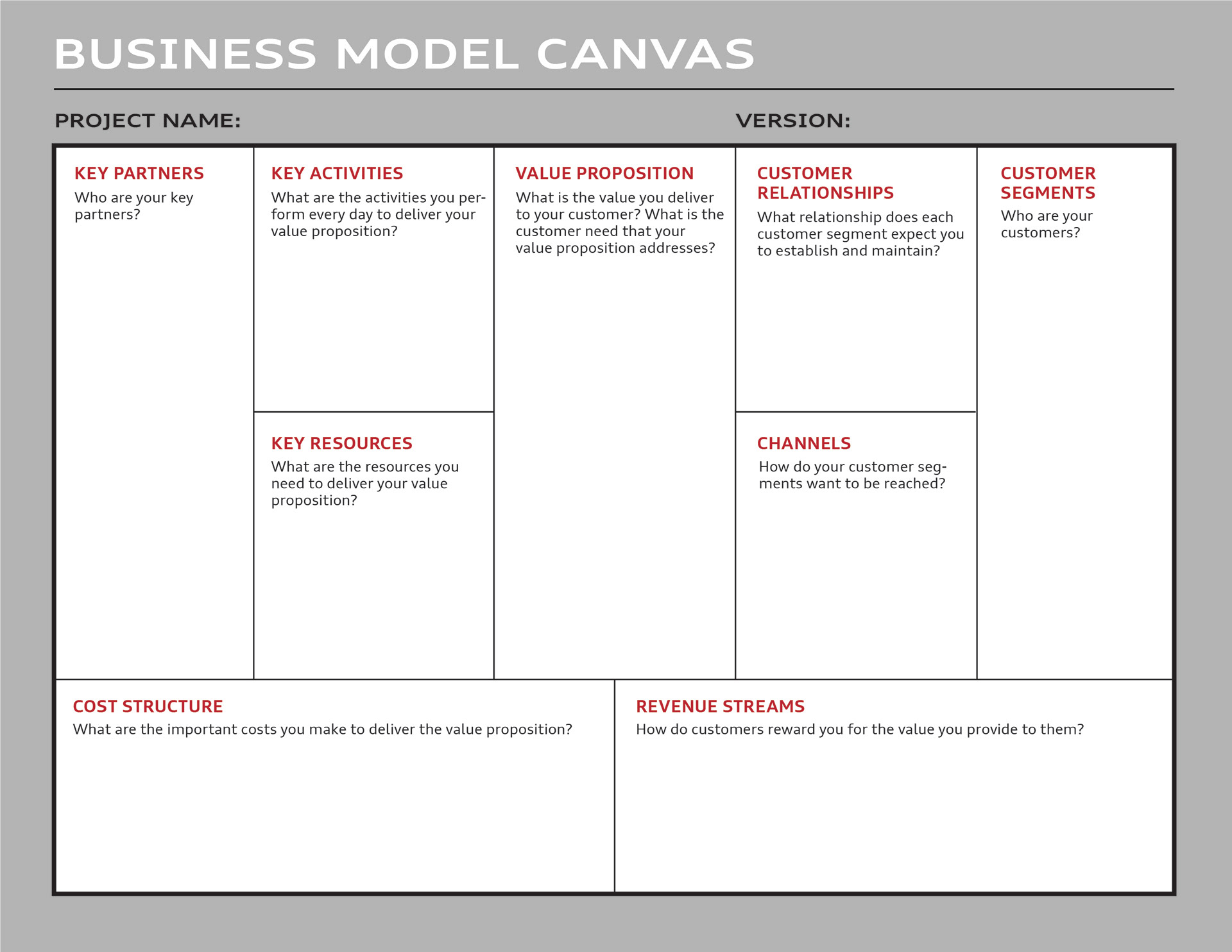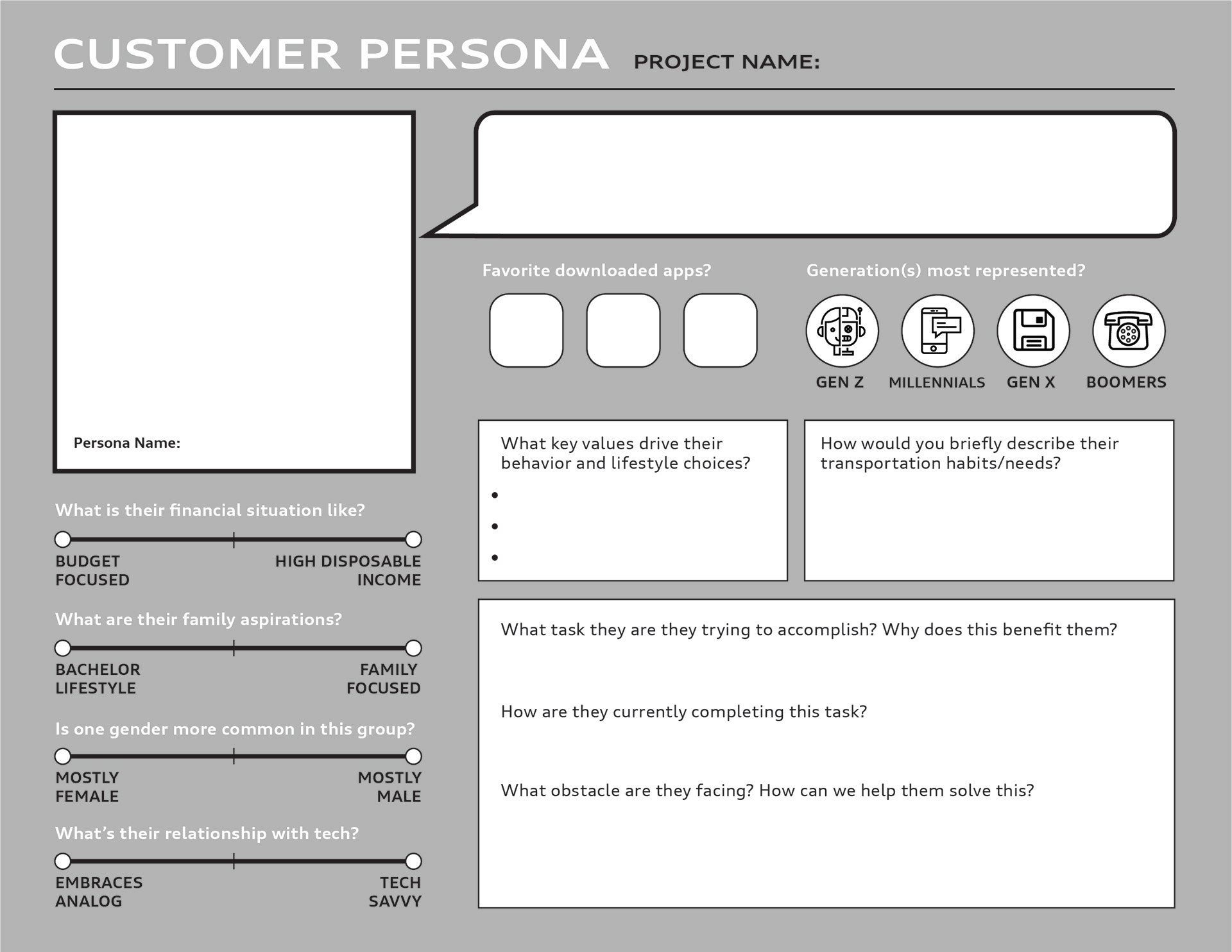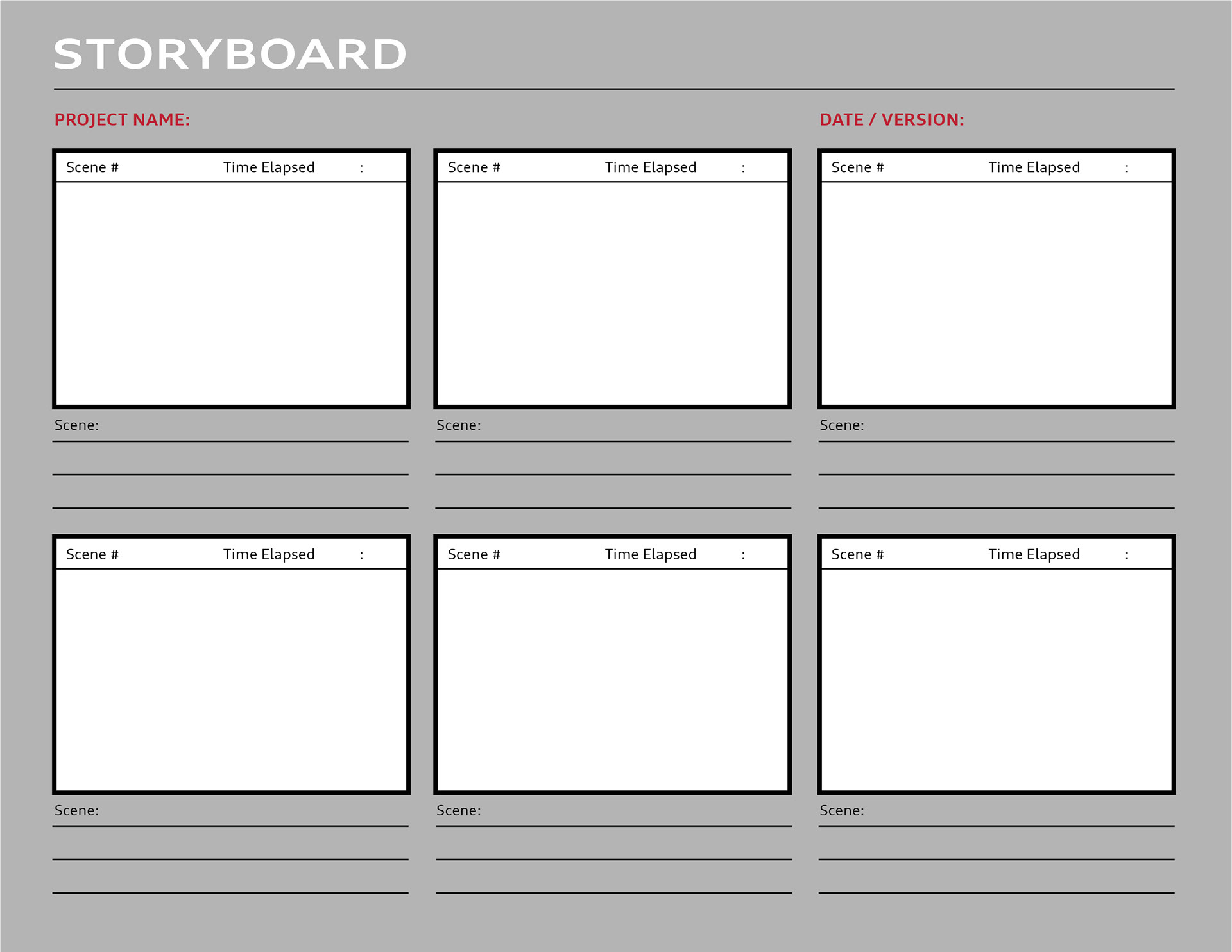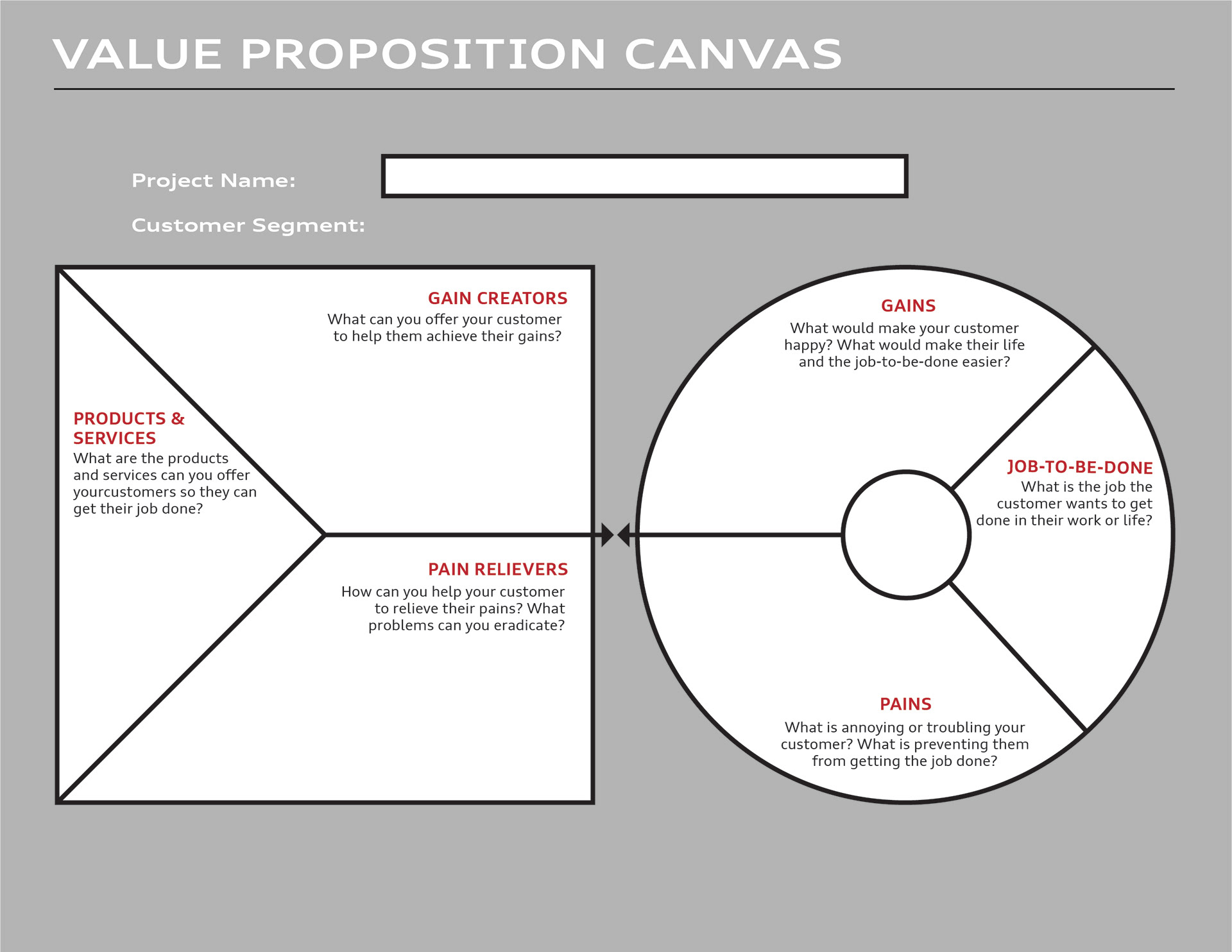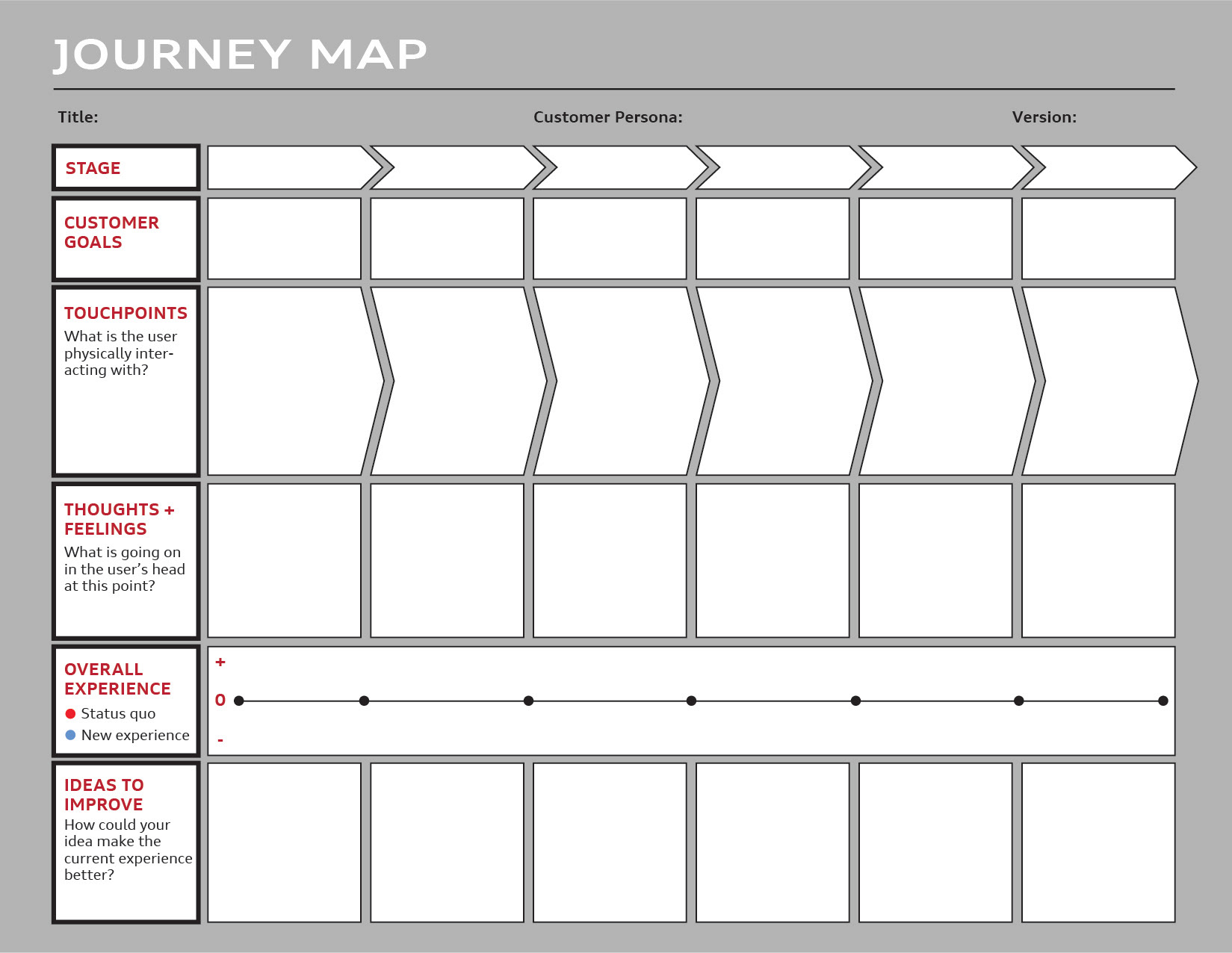 CREATING A FORMAT THAT WORKS
Since Powerpoint is the preferred program of use within the company, I "took one for the team" by building the guidebook as an easily editable PPT document. The entire document uses Audi's approved fonts and colors, and the text boxes have been pre-formatted so that users can easily update content without focusing on these design details. Within the notes section of each individual tool there are tips on how to use the template most effectively, as well as a pre-filled example for reference. The format of the document is also taken into account, which has been scaled for printing on standard letter-sized paper.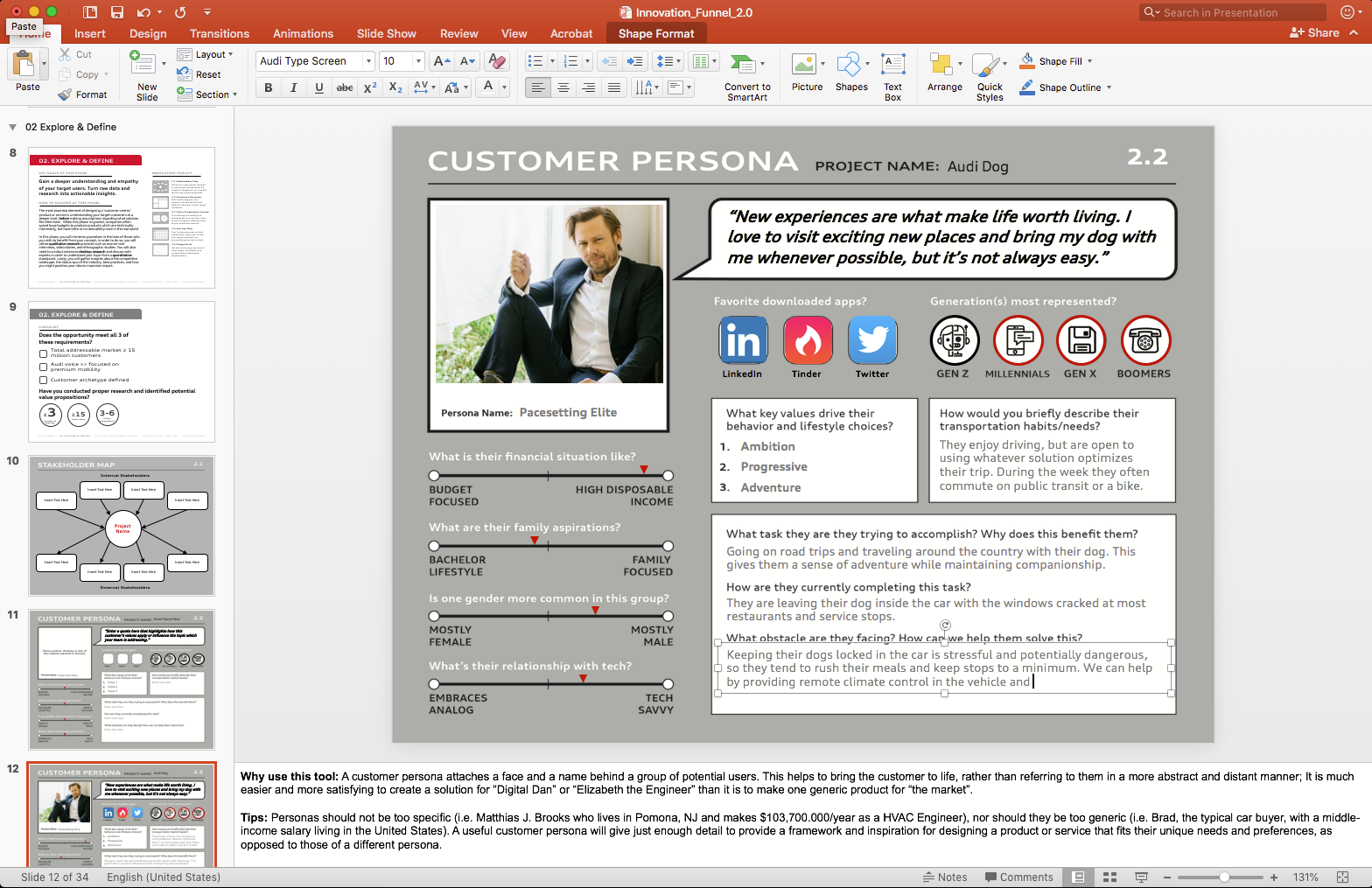 The innovation guide is currently being shared with other hubs and satellite offices around the company, to ensure that the processes are scalable and transferable across different contexts. Additionally, a video guide is being created to help explain how to use the tools and offer a deeper dive on best practices. Eventually, the innovation guide will be implemented into an interactive website where any employees can download the templates and learn more about the human-centered design process.